4452 Programmable Pellet Press
The 4452 Programmable XRF Pellet Press is a programmable version of the popular 4451AE Press. A built-in color touch screen interface allows the user to set-up individual programs that automatically control the amount of time it takes to ramp up to the set pressure (ramp time), how long the pressure is held (dwell time) and how long it takes the release pressure from the sample (unload time). Simple or stepped programs can be created and stored for later use. A simple toggle switch on the front of the 4452 allows the user to switch between automatic mode or manual mode.
The massive "swinging" bridge that is inherent in the 4452 design allows the mold body and plunger to remain in the press. Only the mold cap is removed between samples and the press automatically ejects the sample from the mold.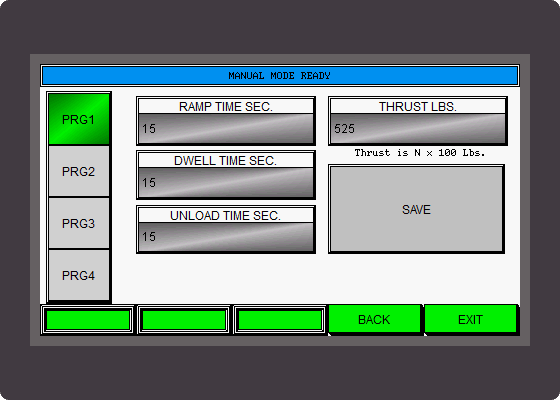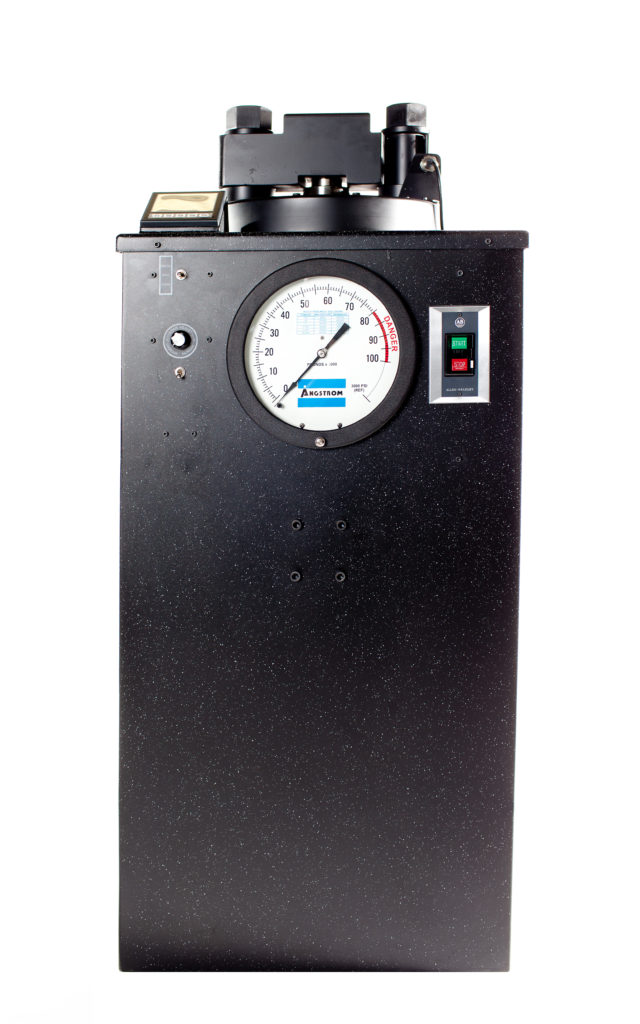 The design of the 4452 greatly speeds sample throughput and minimizes sample cracking. Many other models on the market require that the mold be removed after each sample is pressed and the sample must be then ejected by hand. This is not the case with the 4452, as all samples are automatically ejected from the top of the mold after each sample is complete.
The 4452 is designed and manufactured in USA!
Standard Mold Assemblies
Include Mold, Plunger, Cap, Retainer Rings
Part No. A107
Pellet Size:
1-1/4″
Steel
Part No. A110
Pellet Size:
1-1/4″
Carbide
Part No. A111
Pellet Size:
1-3/8″
Steel
Part No. A114
Pellet Size:
1-3/8″
Carbide
Part No. A115
Pellet Size:
40mm
Steel
Part No. A118
Pellet Size:
40mm
Carbide
Mold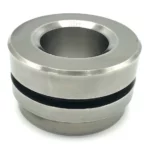 Mold Cap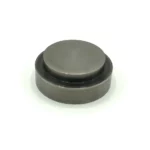 Mold Plunger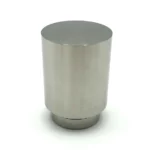 Retainer Rings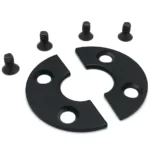 Custom Mold Assemblies
For Pressing Into Steel Rings
Part No. A111SF
Ring Size: 51.5mm
For Bruker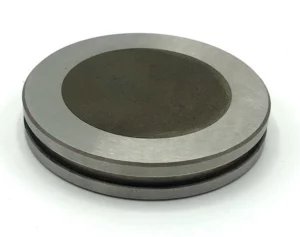 Part No. A111SPF
Ring Size: 51.5mm
For Panalytical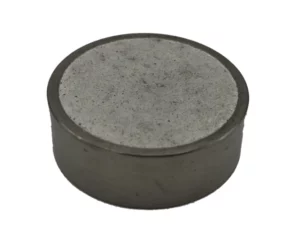 Part No. A111T
Ring Size: 40mm
For Various